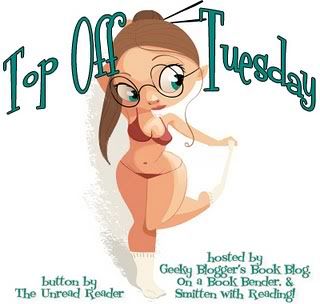 What better way than to top off a good book than with a GREAT Cover!
Amanda from On a Book Bender, Christi from Smitten with Reading, and Felicia from Geeky Blogger's Book Blog want to see the covers that made you swoon!  Feel free to play along and show us your favorite covers. Button made by Missie.
Mate Claimed
Shifters Unbound #4
Jennifer Ashley
October 2nd 2012 by Berkley
That tattoo and the six pack is all a girl can dream. Seriously hot and sexy.
Previous Covers in this Series
Eric Warden knows that half-Shifter wildcat Iona is passing for human, living without a Collar in the human world. He also knows that if she does not acknowledge her Shifter nature and her mating hunger, it could kill her. Iona finds the mysterious and dangerous Eric, a wildcat and leader of his Shiftertown, haunting her dreams, but she vows never to "come out" and take the Collar, fearing backlash against her mother and sister for hiding the fact that she's Shifter. But Eric is a compelling Shifter male, and Iona's hunger calls to him.